The Jack Commer, Supreme Commander Series
Akard Drearstone

A twelve-year-old girl observes the rise and fall of the Akard Drearstone Group as she falls in love with its narcissistic bass guitarist.
Akard Drearstone is published by Sortmind Press
Sortmind – the Novel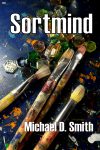 High school art students Oliver and Sam struggle to define themselves in the face of urban terrorism and the malfunctioning, reality-altering Sortmind app.
Sortmind is published by Sortmind Press
CommWealth: A Dystopian Novel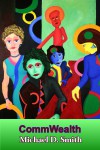 Members of a theatrical troupe lead a suicidal revolution against the CommWealth system, which has outlawed all private property.
CommWealth is published by Class Act Books
The Soul Institute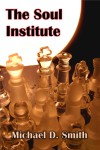 Computer technician Himal Steina realizes his dream of a mythic return to the sanctuary of a vast foggy university when he's appointed writer in residence at the Soul Institute.
The Soul Institute is published by Sortmind Press