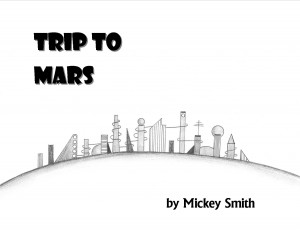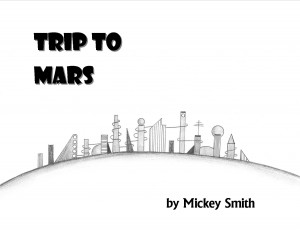 Trip to Mars – the Picture Book, 2014
Starring Jack Commer and his three brothers, and fifty years in the making, Trip to Mars (1964-2014) outlines the horrors of a 2033 World War IV and the evacuation of Earth's surviving population to Mars. A childhood prequel to–and the inspiration for–my published Jack Commer series. The complete Draft 1 published by Sortmind Press is now a silent movie on YouTube.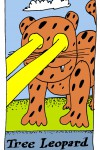 The Adventures of Tree Leopard, 1985
Leopards build a flying saucer underneath the Municipal Ping Pong Stadium, kidnapping and reprogramming humans to act as their slave technicians.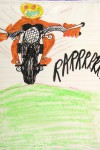 The Story of Lester Quartz's Fantastic Journey, Volume 1, 1976
A youngster finds himself physically inside the city of another person's brain, links up with urban terrorists trying to destroy that mind, and finally takes control of the mind himself in order to become a rock star.
All words and images copyright by Michael D. Smith