| | |
| --- | --- |
| | As armed political factions clash over whether telepathy should be free to all or outlawed, the Trantor Group's telepathic Sortmind app mindwipes an ever-growing number of users in the city of Canterra. Oliver and Sam, two high school art students whose fathers head the reviled, fascist Citizens Against Telepathy, struggle with art, friendship, love, and family relationships–as well as urban warfare, secret societies, hysterical rumors of alien invasion, and the malfunctioning, reality-altering Sortmind. |
Synopsis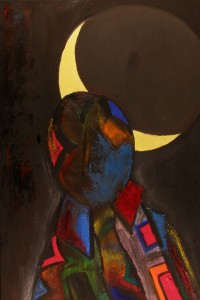 When a newly-hired programmer at the Trantor Group, mindwiped by Sortmind abuse, proclaims himself an alien from planet Cnzaar, Trantor Group CEO Peter Trantor scrambles to reassure his latest client, the lovely but unreadable bank executive Anna Winstead, that his telepathic Sortmind app really isn't as deadly as people assume.
Barbie Malroux, a Canterra Art Institute cheerleader, shames architect and reluctant political activist Mitchell Emerson for his stale, doctrinaire architectural work. Drained by overuse of Sortmind, the hot-tempered Emerson accesses a racy telepathic personal ad and is led to a romantic rendezvous with fast food employee Shelley Bosworth.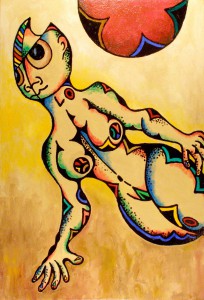 High school art students Oliver Perrine, traumatized by the terrorist bombing of the public library, and Sam Emerson, coolly pragmatic and politically aware, struggle to define themselves against their fascist fathers, the founders of the reviled Citizens Against Telepathy. Sam's sister Teresa discovers she's a link in generation upon generation of power people, and that she and Oliver belong to the secret society of Tree Leopards.
Mitchell Emerson telepathically reviews his girlfriend Shelley's files after she proclaims that she too is an alien from Cnzaar. A library clerk invents hallucinogenic Concentrated Telepathic Tablets and spreads them to the Canterra Art Institute. When Sam and Oliver trip on CTT, Oliver loses his grip and threatens to kill himself. But he later maintains that he and Sam were kidnapped aboard a flying saucer, and that the cat K'han, a Tree Leopard comrade, rescued the boys.
Thalia Aster, the mayor of Canterra, is unable to hold the city together as the fanatic Open Telepathy Foundation, led by charismatic ex-preacher Edward Duce, battles the soldiers of Citizens Against Telepathy at the Memorial Day Pledge of Resistance Rally which Oliver and Sam foolishly decide to attend.
Characters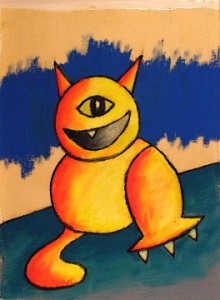 Oliver Perrine, student at Canterra Art Institute
Randall Perrine, Oliver's father and co-founder of Citizens Against Telepathy
Mitchell Emerson, architect and co-founder of Citizens Against Telepathy
Sam Emerson, Mitchell Emerson's son and Oliver's best friend
Edward Duce, founder of the Open Telepathy Foundation
Peter Trantor, CEO of the Trantor Group
Anna Winstead, young Canterra businesswoman
Barbara Emerson, Mitchell Emerson's ex-wife
Teresa Emerson, Mitchell Emerson's daughter, and artist
Elise Perrine, Oliver's younger sister, and poet
Shelley Bosworth, employee at a FeverBurger restaurant
Suzanne Ramsey, VP of Sales at the Trantor Group
Contents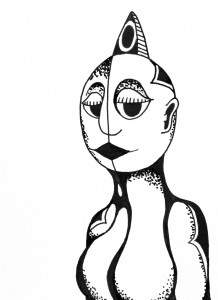 1. The New Hire
2. Mindwipe
3. The Trantor Guarantee
4. Architect and Cheerleader
5. Justice Information
6. Emerson and Shelley
7. Escape to Suzanne
8. Escape to Teresa
9. Escape to Goethe
10. City of Canterra Council Meeting
11. Peter and Anna
12. Liberation at Grafton
13. Revelations
14. The Anesthetizing Effects of Damage
15. First Meeting of the Tree Leopard Society
16. Battle in the Forest
17. Emerson Minus Shelley
18. Emerson's Searches
19. A Severe Piece of Karma
20. Shelley's Searches
21. Roseparker in Control
22. A Box of Old Songs and a Strange New Dread
23. Servant
24. Manfred and Anna
25. Follow-up to Servant
26. Elise on the Beach
27. Perrine and Emerson
28. Nightmare Mode
29. I Have a Right to Dodge a Book, Don't I?
30. Codebreaker
31. Suzanne Sunset Universe
32. Let Me Shatter Your False Assumptions and Replace Them with Some of My Own
33. The Fifteen-Amp Heavy Duty Power Cord
34. The Art Show
35. Life and Death Squadron
36. The University of Canterra Automobile Fanciers Association
37. Anna
38. Pledge of Telepathic Resistance
39. I've Changed My Mind!
40. Yet Another Suzanne
41. The Peter Entity and the Anna Leopard
42. Rebuilding the Index
43. The Cat Synthesis
44. The Warehouse
45. We Lose Much of the Original Crowd
46. Shackism v. Sortmind
47. So This is What the Lives of Non-Artists Are Like
48. The Glorious Train Horn in the Night
49. The Way Station
All words and images copyright by Michael D. Smith